Welcome to Learn Medical Spanish!
Do you want to efficiently learn medical Spanish so you can more easily connect with your Spanish-speaking patients?
Then you're in the right place.
I want to help you learn medical Spanish as efficiently and effectively as possible.
My goal is to help you communicate more clearly with your Hispanic patients, so you can take even better care of them, and build a deeper connection with them as well.  
Why Did I Create this Site?
Most of the healthcare providers I talk to wish they could learn Spanish.
But most of them never get around to it.
They're busy, so it's understandable.  And learning a new language is a lot of work! 
So I started thinking about how I could help.
There had to be a way for healthcare professionals to improve their Spanish skills, without spending a ridiculous amount of time, and without feeling overwhelmed.
That's why I try to create resources that will help you learn medical Spanish in a way that's convenient for you, and doesn't take a ton of time.
I also do my best to give actionable, step-by-step advice you can put into practice right away, so that you'll see benefits from day one. 
I want you to increase your confidence with Spanish, and ultimately feel a stronger connection with your patients as well.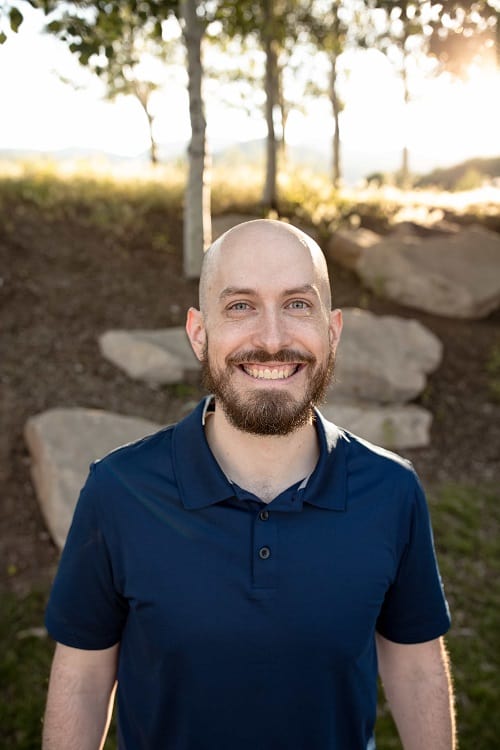 I've been practicing medicine as a PA (physician assistant) since 2014, in emergency medicine, family practice, and urgent care.
I'm also fluent in Spanish.
I took a bunch of Spanish classes in high school and college, and later lived in Guatemala for two years.  I've also traveled throughout Latin America (including two medical missions). 
When I started working in the ER in Las Vegas, I quickly realized there was a steady stream of patients who spoke Spanish (but not English).
I already knew Spanish, but medical terminology in Spanish was not my forte.   That's why over the past several years I've worked hard to refine my skills with the medical part of Spanish, so I would feel more comfortable talking to patients in a hospital or clinic setting.
I think my background puts me in a unique position to not only understand the challenges of medical providers who are trying to learn Spanish, but to help them overcome these challenges as well.
Sign up below and I'll send you my best tips and strategies for learning medical Spanish, some of which I only share with email subscribers. 
Don't worry – I know how annoying it can be to get constant emails.  That's why I usually only email you once or twice a month.  
I also don't share your info with anyone, and I never send spam.
Feel free to unsubscribe anytime.
Ben grew up in Northeast Missouri, where his dad was a Spanish professor at the local university.
He learned a little Spanish from his dad growing up, and then took Spanish classes all four years of high school.  
After one year of college, he moved to Guatemala, where he lived for two years.  While he was there, he conversed extensively with the locals on a daily basis,  and continuously studied Spanish to improve his skills.
After returning from Guatemala and finishing college, Ben attended podiatric medical school for about 3.5 years…because he thought it would be fun. 
Later, he had a change of heart and decided to become a physician assistant (PA) instead.  
Since early 2014, he has been practicing as a PA in Las Vegas, primarily in emergency medicine.  He has also worked in urgent care and family practice settings.  
Ben frequently cares for Spanish-speaking patients at the hospitals and clinics where he works, and has honed his medical Spanish skills through these many encounters.
Ben created this website in 2016 to help other medical providers improve their Spanish skills.  Two years after that, he launched a digital CME course (called Essential EM Spanish), designed to teach ER clinicians the Spanish they need to communicate with ER patients.  
Ben's sincere desire is to help clinicians and other healthcare workers improve their medical Spanish skills so they can build a stronger connection with patients.
Want actionable tips for improving your medical Spanish? Then hop on the newsletter